Testimonials
What Others Are Saying About Stacey
---
(Video message, press play to view)
"You'll be left with a team more efficient and more productive and getting exceptional results…"

Pat Mesiti
Bestselling Author, Speaker and Mindset Expert

Stacey has used diversity to her advantage and her inspirational personal journey is captivating, emotional and compelling. Stacey can motivate and engage a wide audience and inspire them to reflect on their approach to life and seize the moment, acknowledge their strengths and be their best whatever their circumstances. Her spirit and determination are awesome!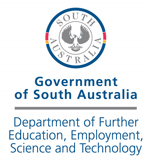 David Furniss
Regional Manager
DFEEST
Stacey is a truly inspirational speaker. She engaged amazingly with our staff, as she drew on not only her own experiences, but included the challenges unique to our business. It was great to watch a sea of nodding heads, as staff identified with issues and made mental notes of the practical tools Stacey provided to help us build our resilience. I would highly recommend Stacey to inspire other work teams.

Christine Flynn
Training and H&S Manager
Spring Gully Foods Pty Ltd

I had the benefit of hearing Stacey speak as key-note speaker at a recent Community Services networking event. Stacey is a magnetically engaging speaker. Her inspirational personal tale captured the essence of resilience and provided a road map of life lessons to rise above adversity. I would thoroughly recommend her as a resilience trainer.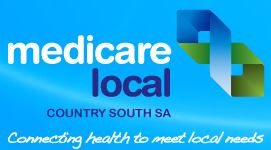 Lincoln Size
Chief Executive Officer
Country South SA Medicare Local

(Video message, press play to view)
"You've given me the key to a door I've never been able to open"
Jay Richters
www.JayRichters.com
Stacey was the guest speaker at the 2013 Athletics SA Presentation Dinner held at Crowne Plaza Adelaide. Stacey was fairly new to South Australian athletics at that stage and few people were actually aware of Stacey's story. The 130 individuals in the room that night listened intently to an uplifting story of an inspiring individual who has turned a tragic accident in to a positive and motivating message. Stacey is an excellent and engaging speaker who will inspire any audience with her positive message of resilience.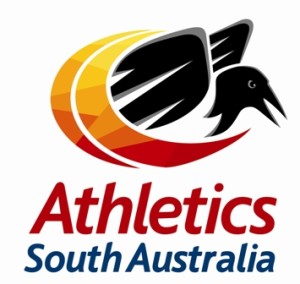 Adam Bishop
Executive Director
Athletics South Australia


Stacey Copas is a wise woman with a powerful message, a heart of gold, and a sincere desire to make a difference. She'll take you on an uplifting journey as she openly shares her own struggles, and decodes with simplicity and clarity what it takes to be truly resilient. Stacey is a rare gem in the public speaking world, with a natural ability to connect with her audiences and inspire them to make changes for the better. Lucky are those who get the chance to experience Stacey's grace, charm and wisdom.
Tricia Karp
Founder & CEO
Wise Talk


(Video message, press play to view)
"We connected with how real she was…"


"I attended Stacey Copas's Practical Resilience workshop in May. Stacey shared her wisdom and knowledge gained from her life experiences in a small informal group format. Stacey's ability to connect with participants and the relaxed format resulted in a lot of interaction. I found we covered relevant information in two short hours and
I am looking forward to learning the rest of the Resilience Principles

!"
Vanessa Verstappen
Naturopathy Student
Adelaide SA
"I have great pleasure in writing and recommended Stacey, not only as a personal speaker & motivator, but as a woman, friend and all round fantastic person that I have come to know.  I love the
courage, dedication, persistence & commitment
Stacey shows to her work, business, friends and life.  She is a blessing to the people she knows and empowers. I have nothing but the highest level of respect for Stacey and wish her all the best."

David Pascoe
Buy Australian Properties Corporation
"Stacey came into our lives just over twelve months ago. What an amazing, caring, motivational speaker. It is
completely inspiring and riveting to listen to Stacey's story
, for what could have been seen to be devastating in someones life Stacey has turned into an opportunity to train and develop others so that they too can motivate people through their experience. We wouldn't hesitate to recommend Stacey as a huge benefit to any speaking forum."
Jan & Don Milne
Ultimate Achievers Group
"We got to hear Stacey speak at the 2011 Dolce Vita event, run by Pat Mesiti. Stacey is the kind of woman who oozes strength and has a love for living life to the fullest. We loved listening to every word of her very inspiring story.  Her resilience to the setbacks in her young life, taught us that
no matter what happens, take the lesson, be grateful and get going again.
Every setback has a 'hidden' opportunity in it, so value the lesson and move forward in living your best life!
We truly went away with a CAN DO-attitude and we can't wait to hear her talk again!"
Sarah Wantier, QLD
"Amazing speaker, amazing presenter, who has an amazing message. Stacey Copas captivates the audience with her unique style. You feel motivated, like you can achieve anything you set your mind on, like sky is the limit. Stacey speak so passionately about resilience that it empowers your life. "
Olga Sashko, QLD
"Stacey uses her experience to
inspire and motivate others into action
. Stacey is a competent engaging speaker who's services could be used effectively from community groups to the corporate arena."
Sandra Hardie
Director/Principal, Trainer and Motivational Speaker
Innovative Business Training Solutions