Welcome to 2017.  I have a feeling you're going to love it here!
Here are my wishes for you this year: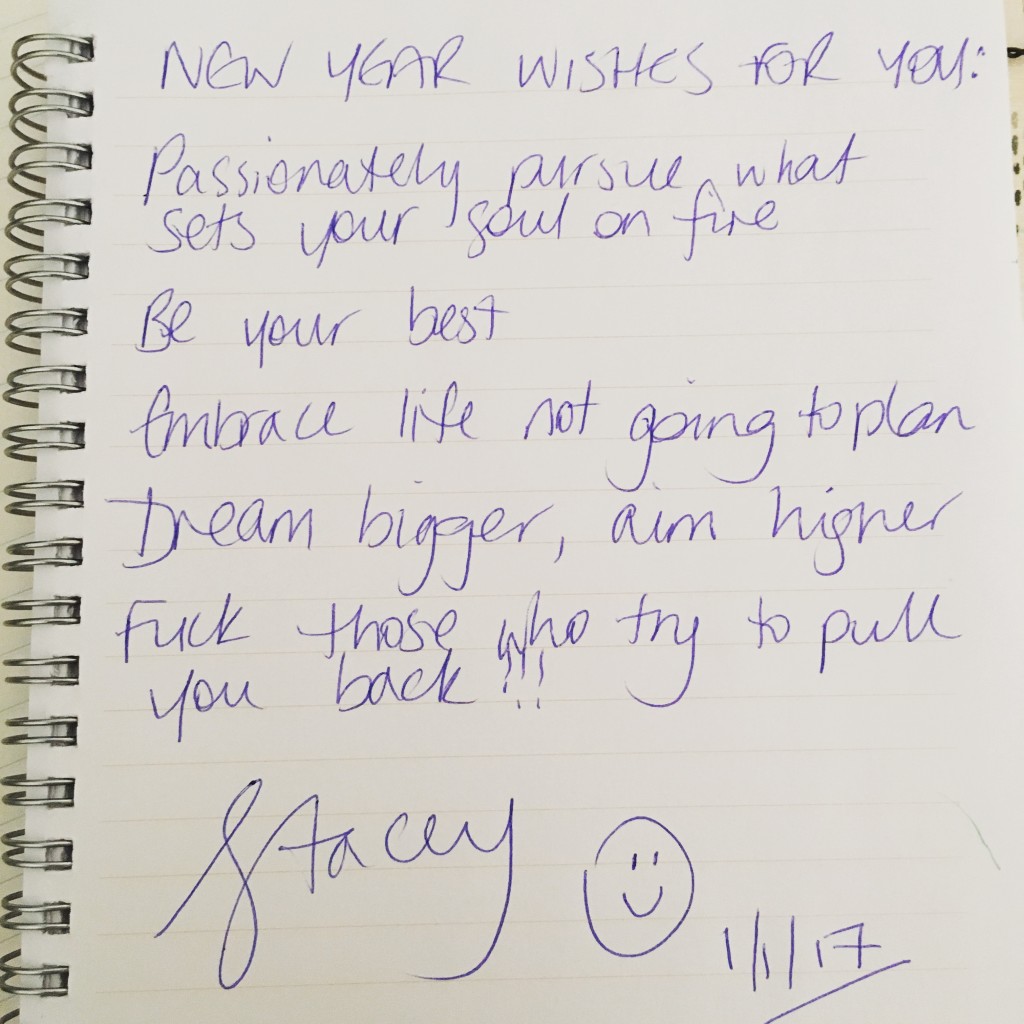 I'd love to hear what you're most looking forward to this year.  Comment below to let me know?
Be your best!
Stacey
Stacey Copas has used her life experience and personal philosophies to become a leading Keynote Speaker and Facilitator on Turning Adversity Into An Asset. She has worked with large organisations such as Telstra, CSIRO and OZ Minerals, helping their leaders be their best in challenging times. Stacey has also been featured in national media including ABC, Financial Review and The Australian for her insights on resilience in the workplace.
Keep in Touch With Stacey via:
Email | Website | LinkedIn | YouTube | Facebook | Twitter | Google+ | Instagram | Pinterest